Apply Now!
Now Hiring Service Techs and Installers!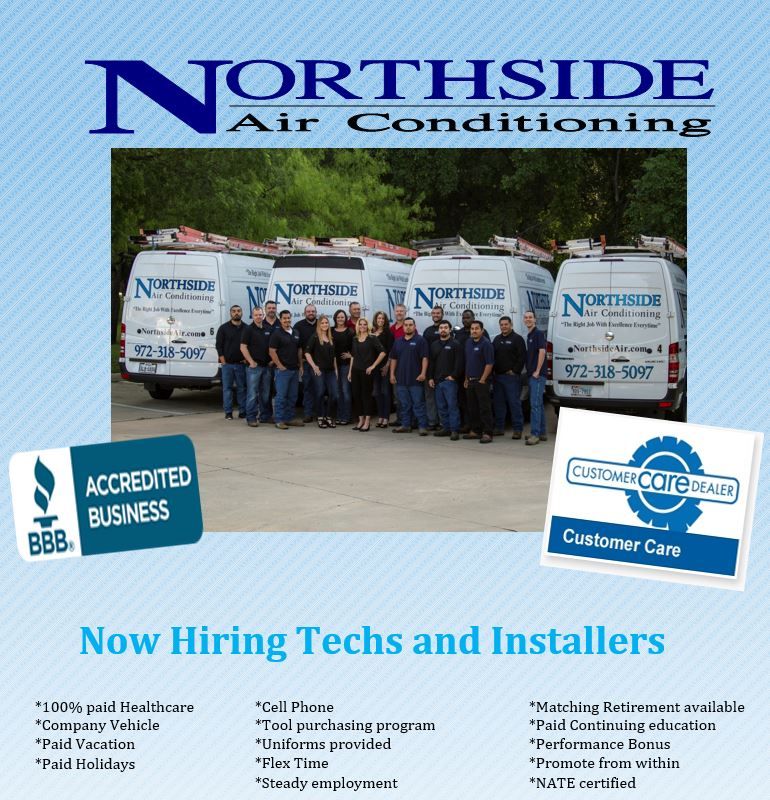 Required Qualifications:
Demonstrate mechanical aptitude
Valid Texas driver's license
High School diploma or equivalent
Enrollment or completion of HVAC trade school or college
Diagnose most system problem, recommend repairs, and perform repairs
Rotate On-Call status for emergency service as required
Ability to interface with unhappy or irate customers
1-3 years of Service experience
Duties, Roles, and Responsibilities:
Arrive at jobsite at scheduled time and location as dispatched
Relocate from one jobsite to another job site as dispatched throughout the workday
Purchase required tools as listed
Must be able to work the schedule available, including overtime
EPA certification Type II or Universal
Must maintain a 90 average of Customer Satisfaction
All other assigned duties
We have many positions available. Submit your resume today!